Spotify
Deezer
Anghami
Soundcloud
Vimeo apple music
Mp3 files
mp4 files
You would like Even more features?
When subscribing to one of our premium plans you'll gain access to even more awesome features which will massively improve your experience on Discord!
How to
setup !
Get a smoother experience and enjoy.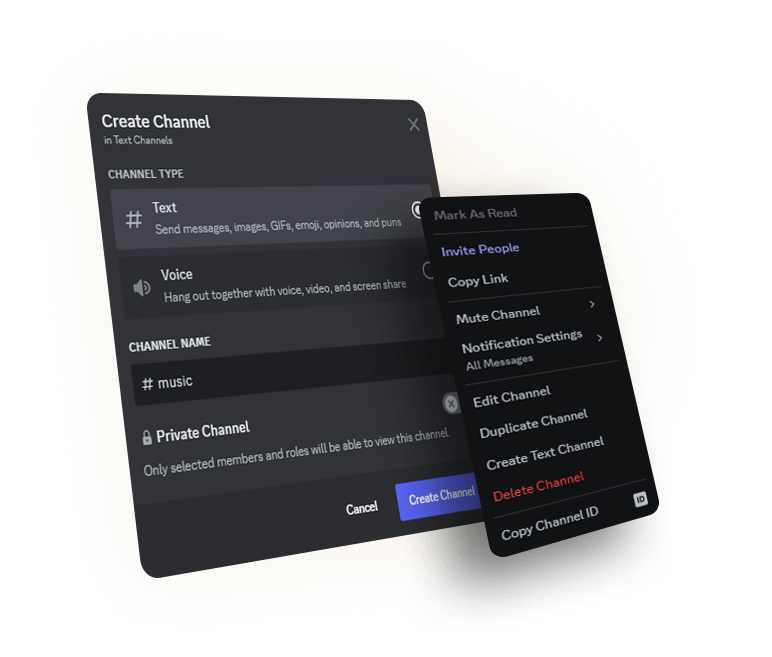 1. Invite and Set Up the Bot and Channel.
Invite the "Luna Bot" to your server using the provided link. Create a new text channel within your server to customize it for your bot. Right-click on the channel name and select "Copy Channel ID" to copy the channel's identifier.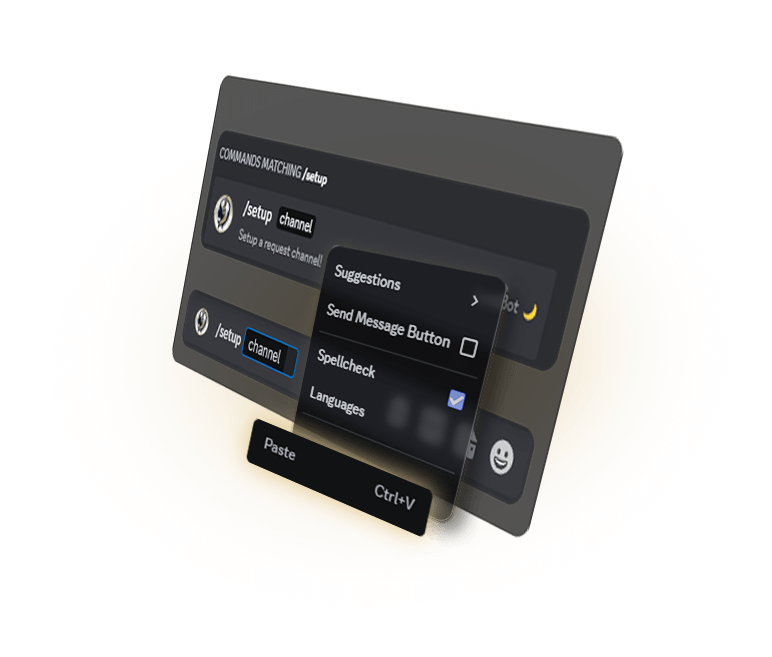 2. Setup the Bot on the Channel.
Navigate to the channel you created for your bot. Type "/setup" in the channel. Paste the previously copied channel identifier, which will be used to configure the bot.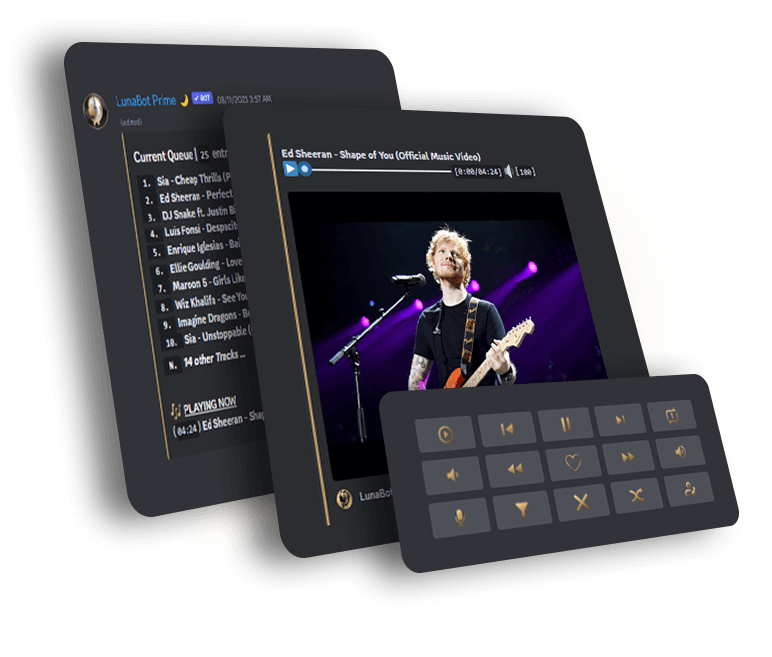 3. Request Song Playback.
In the same channel, type the name of the song you want to hear and enjoy a unique experience with the distinguished interface of Luna Bot, along with control buttons that will make things easier.